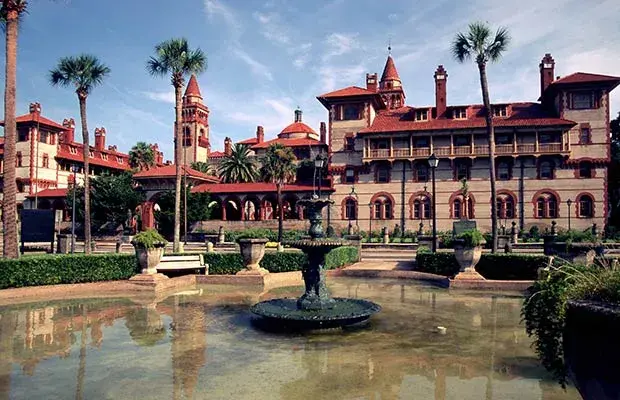 About Our President
In October of 2021, John Delaney was selected by the Flagler College Board of Trustees to serve as the Flagler College President.

He is the President Emeritus of the University of North Florida, retiring after 15 years, and was also named as the Interim Chancellor of the Florida university system in 2008-09.

While at UNF, he tripled the endowment, significantly increased admission standards, and built community relationships. Some 2 million square feet of building were added during his tenure or nearly half of the campus footprint.

He previously was elected Mayor of Jacksonville, the largest city in land area in the continental U.S. and the 12th in population. His tenure is marked by the Better Jacksonville Plan, a $2.5 billion capital improvement plan, and the Preservation Project, creating a 100 square mile park system, the largest of its kind for a city in the country. He served two terms and was elected without opposition for his second term.

He is an attorney, having been the Chief Assistant State Attorney for the northeast Florida area and General Counsel for the City of Jacksonville. He is currently Of Counsel to the Rogers Towers Law Firm and The Fiorentino Group, a consulting firm.

He and his wife of 41 years have four children and four grandchildren.